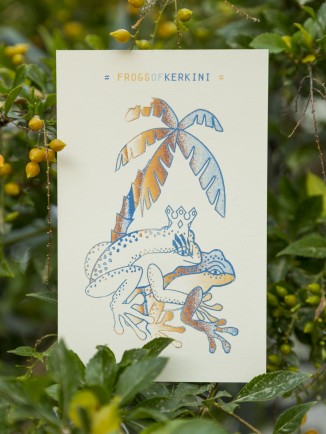 release date: September 1st, 2014
available format: 3" Cdr, Digital
catalogue#: Orl24
title: Frogs of Kerkini
*
Recorded at the Northern side of the artificial Lake Kerkini (41°15'22.63″N, 23°8'24.66″E) during spring and summer of 2011. A Marantz PMD-660 and a Telinga microphone were used for this purpose.
Hailing from Crete Dimitris Bormpoudakis studied biology & ecology at Thessaloniki before moving to the holy city of Canterbury (UK) to continue his studies. Although he's been recording urban and rural sites for a number of years it's only recently that he became interested in releasing these findings. Primarily, Bormpoudakis is a researcher whose articles and presentations on Lake Kerkini and its vast aural field have managed to raise scientific awareness through a number of local and international publications and conferences.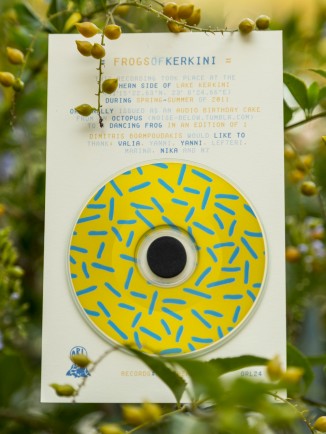 Tracklist
Release Notes
Silver CDr. 200gms paper. Artwork inspired by found image at Zurich. Sleeve design by Bend. Edition of 60 copies. Co released with noise-below.
Sold out
./ …