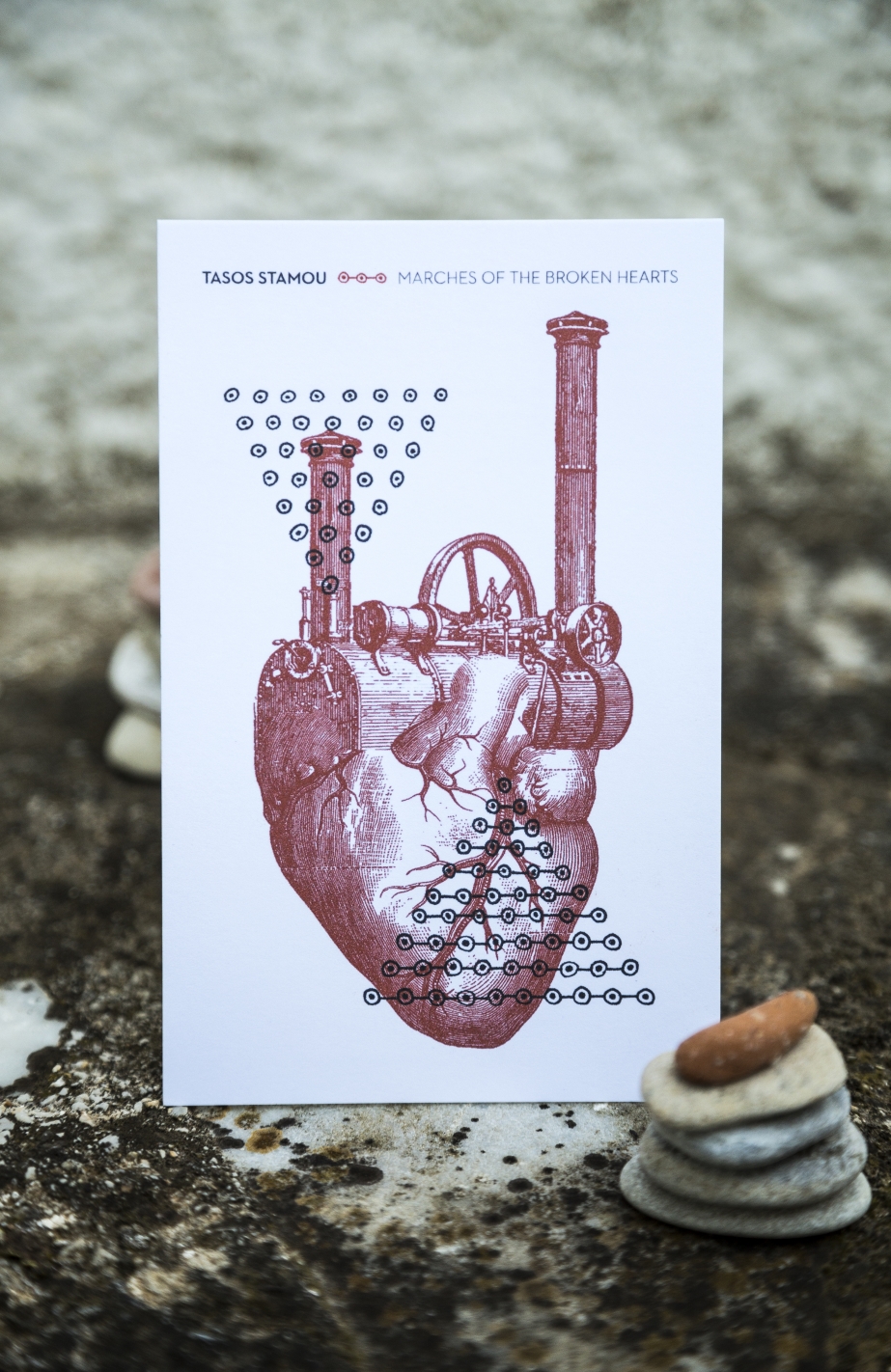 release date: November 3rd, 2014
available format: 3" Cdr, Digital
catalogue#: orl26
title: Marches Of The Broken Hearts
artist: Tasos Stamou
*
Content
"Marches Of The Broken Hearts" is the epilogue of Tasos Stamou's trilogy on ORL featuring a series of miniature psych compositions recorded with a mini portable 4-tracks recorder. The 1st part "The Return of the long lost one" (ORL14) was released in March 13' while the middle one "A Litany of Aishiteru Wa" (ORL21) was released in May 14'.
These 11 pieces combine techniques of free improvisation and traditional melodic forms of expression, using a variety of home-brew electronics and vintage keyboards, domestic objects and traditional instruments (violin, zither, whistles, melodica). Don't look for underlying patterns or influences in "Marches Of The Broken Hearts" -or any of the three adjoining parts- this a self-portrait of Stamou's eastern, urban folk aesthetic.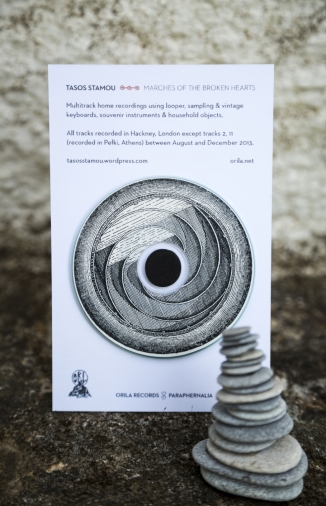 Background
Tasos Stamou is a sound artist involved in electroacoustic composition and improvised music, currently based in London. During the past few years he explored and utilized several different mediums of original sonic creation into various recordings and performances; arrangements with self-modified sound toys and found objects, electroacoustic equipment (analogue synthesizer, DIY electronics, computer applications), vivid sonic performances and sound installations. Mostly as a multi-instrumentalist of free-improvised music, he has presented live sets in solo projects and in collaboration with other experimentalists and improvisors (London Improvisers Orchestra, Evan Parker, Adam Bohman, Valerio Tricoli, Kuupuu & Lau Nau, Nikos Veliotis) around venues and festivals for innovative music. Since 2008 he runs "kukuruku recordings", an independent label for electroacoustic ephemeral sound works. He is currently involved in music composition and sound design for theater and film.
http://tasosstamou.wordpress.com
Stream or Download the album:
Release Notes
200gms paper. White 3'' CDr. Sleeve artwork by Tasos Stamou. Design by bend. Edition of 60 copies.
Sold out
./ …