December 20th @ Arcade of Commerce, Athens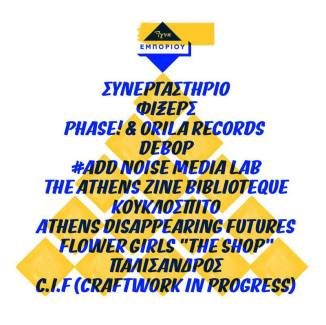 Starting from today (and for the next 3 months) Phase! & ORL Records and Paraphernalia will be showcasing label releases + Live gigs, screenings and related DIY workshops @ Traces of Commerce in Athens – stay tuned for activity updates on our Facebook page.
Opening: Saturday 20th December with Testarossa Live performance.
Hours: 14.00 – 24.00
More info on Traces of Commerce here.
. /..