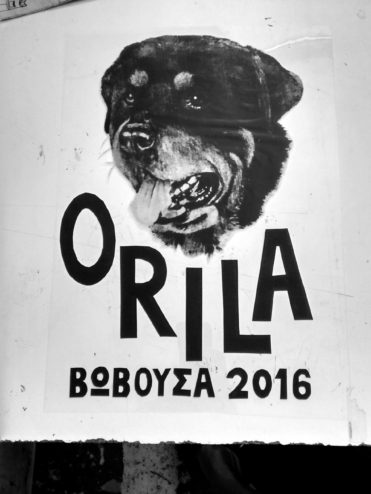 july 30th – August 6th, 2016 @ Vovousa Festival,  Pindos
In 2010 we embarked on a mission to leave Athens and occupy an abandoned children's camp the output of which was "Vounorila". 6 years onwards and we are set on another journey to Mount Pindos and the festival of Vovousa . A one-week Orila residency at 1000 meters altitude with live performances, walks, talks and impromptu events inspired by the outland nature of Epirus!
Residency schedule:
Sunday (July 31st): Costis Drygianakis Live + Talk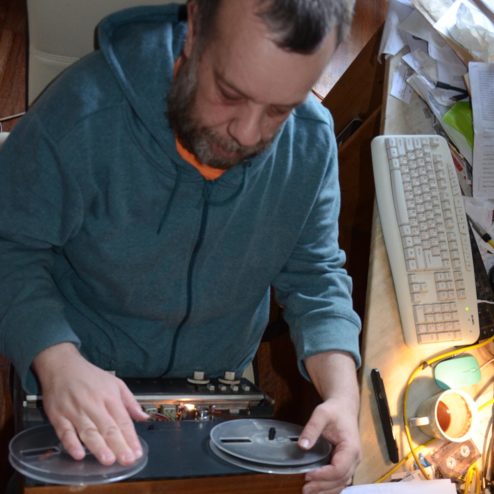 Born in Volos, Greece, 1965. Studied Physics and Social Anthropology, involved with music, loves dogs, cooks spaghetti.
soundcloud.com/costisdrygianakis
Tuesday (August 2nd): Free Piece Of Tape Live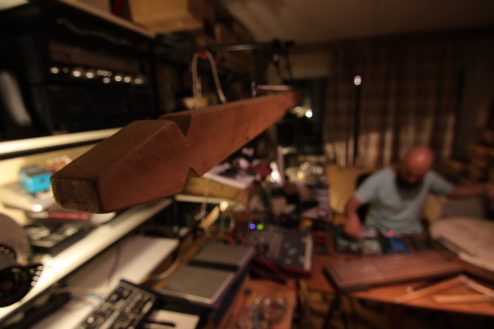 Free Piece Of Tape where formed in Athens in 2001. Their music is based on free improvisation as much as in real-time composition. Their audio arsenal is mainly dominated by analog and electroacoustic instruments, some of them constructed by the group itself. Their primary interest lies in exploring the boundaries of real-time audio performance and at the same time articulating a musical language ranging from freeform drone compositions to dense multi-layered cut-ups. Apart from live performances and the occasional CD-R giveaways, FPOT's activities also involve an affection for the moving image. These activities range from audio-visual performances/installations/workshops to live audio soundtracks for experimental film and dance.
Thursday (August 4th): Pina Bounce Live
Pina Bounce is the solo project of Thalia Ioannidou (s.t.m.c) architect and artist and Trumpetancy -a bucolic narrative of love, improvisation, noise and milieu, between a trumpet and an amplifier- (Orl23) is her debut album on Orila.

Friday (August 4th): Panos Alexiadis Live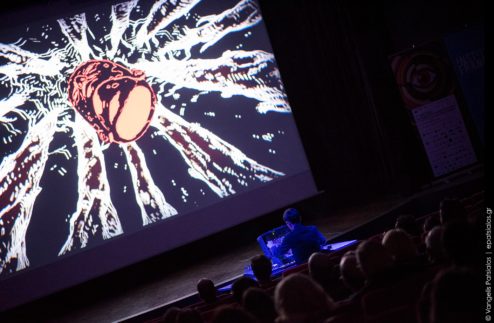 Composer – improviser & sound artist based in Athens, Greece focusing on contemporary electronic & electro-acoustic music. Alexiadis uses an ever changing modular synthesizer along with field recordings, physical instruments and other electronic devices. In his live performances he constructs a real-time concrete sound environment which in turn creates an intense psychoacoustic experience.
*
For a detailed program and updates of the festival check their Facebook page.
Instructions on how to get to Vovousa and accommodation facilities.
Vovousa Festival / July 30th – August 6th, 2016

./ ..